Advice for healing after a heart attack
MyCentralJersey.com Home News Tribune | Tuesday, October 28, 2014
Dr. Puneet Sahgal, Raritan Bay Medical Center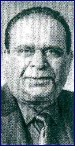 Thankfully, you've survived a recent heart attack. Keep in mind it takes several months for your heart to heal. When you return home from the hospital, you may feel tired or weak from the damage to your heart muscle and the bed rest you had in the hospital. About one in three patients feel depressed, angry and afraid after a heart attack. These are normal responses that usually go away as you get back to your regular activities. But it is very important to relieve these emotional blues, so try these tips:



Get up and get dressed every day. Do not stay in bed all day.
Get out and walk daily. Daily activity will help you have a healthy mind and body.
Resume hobbies and social activities.
Share your feelings with your family, a friend or support group.
Get a good night's sleep. Lack of sleep can cause you to feel tired or irritable. Be careful not to nap too much during the day or you will not be able to sleep at night.
Limit visits with friends and family at first to avoid feeling overtired. Increase them depending on how you feel. With time, these visits can be helpful to lift your spirits.
Join a cardiac rehabilitation program - emotional support is just one benefit to a guided activity and education program.
If you have questions, as your health-care team. You can avoid much stress if you and your family know about your heart disease.
If you do not feel like your emotions are improving or you are concerned about feeling depressed, call your doctor.
Keep in mind that eating a heart-healthy diet is very important to prevent future complications of heart disease. Six strategies to reduce coronary artery disease include:
Eat more vegetables, fruits, whole grains and legumes.
Choose fat calories wisely.
Eat a variety, and just the right amount of protein foods.
Limit dietary cholesterol.
Use complex carbohydrates for energy, and limit the intake of simple carbohydrates.
Place less emphasis on sodium and increase your intake of potassium, magnesium and calcium.
Also, sexual activity can usually be resumed shortly after returning home. The amount of energy it requires to perform intercourse is similar to climbing about one or two flights of stairs or walking about one-half mile at a brisk pace. If you cannot perform these activities without getting angina or becoming short of breath or overtired, discuss this with your doctor before resuming sexual activity. The ultimate goal after your heart attack is to keep your heart healthy and reduce risks to prevent future damage to your heart. Work with your doctor and health-care team to:
Take your medications.
Make important lifestyle changes.
See your doctor for regular heart checkups.
Get help to stop smoking.
Lower high blood cholesterol.
Control high blood pressure.
Maintain diabetes control.
Follow a regular exercise plan.
Achieve and maintain an ideal body weight.
Control stress and anger.
After a heart attack, I definitely recommend patients to a cardiac rehabilitation program. Cardiac rehabilitation provides a medically supervised setting to help you recover from your heart attack, learn about your heart disease, and learn strategies to change your lifestyle to prevent further progression of your disease. Many people survive heart attacks and live active, full lives. The symptoms of a second heart attack may not be the same as those of a first heart attack. Don't take a chance if you're in doubt. Always call 911 right away if you or someone else has heart attack symptoms. Dr. Puneet Sahgal is board certified in cardiovascular medicine and internal medicine and is the medical director of the cardiac catheterization laboratory at Raritan Bay Medical Center (RMBC), with locations in Old Bridge and Perth Amboy. Equipped with state-of-the-art digital imaging technology, the lab provides a comprehensive array of services including emergency care during a heart attack, elective interventional and diagnostic cardiac procedures and more. RMBC is a recipient of the 2013 Gold Get with the Guidelines Achievement award for optimal care of heart failure patients. For more information, call 732-324-5302.
---
Making a Difference When Time Matters
The Bay | 2015
Perth Amboy and Old Bridge Staff Provide Confidence and Care to a Cardiac Patient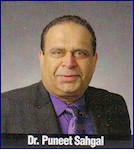 When sudden illness strikes, there often isn't time to choose a health care facility or research a course of treatment. When 70-year old Sayreville resident John Scavone began to feel sudden, tight squeezing across his chest late one night in March 2014, his daughter took him to the Emergency Department at nearby Raritan Bay Medical Center in Old Bridge. The Scavone family was very familiar with the facility and staff. "Old Bridge took care of my wife, Marie, until she passed away in 2012," recalls John, who had kind words to say for the compassion and expertise of the staff who cared for Marie." John's chest pains followed a week-long bout with indigestion, and the episode soon subsided. John felt better, but still concerned. Emergency room staff at Old Bridge tested John's blood, gave him aspirin, and performed an EKG - a test which examines changes in the electrical activity of the heart and can help to determine if a heart attack is in progress or has recently occurred. "I was already feeling better, and I guess it's just natural to want to go home," he says, but doctors in the ED admitted John for observation. In the morning, board-certified interventional cardiologist Dr. Puneet Sahgal told John that he wanted to transfer him to Raritan Bay's Perth Amboy location for an angioplasty. Dr. Sahgal is Medical Director of the Cardiac Catheterization Laboratory, located in Perth Amboy.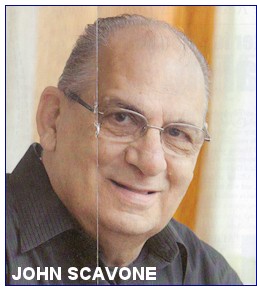 Coronary Angioplasty and Stents
Angioplasty is a non-surgical procedure that can be used to open blocked heart arteries. Stent placement is an option that can be done during angioplasty. The procedure is performed in the cardiac catheterization laboratory - commonly called a cath lab - by a specialized cardiologist and a team of cardiovascular nurses and technicians. During angioplasty, a small needle is used to insert a tiny, flexible wire into the body. Dye is injected to show blood flow through the arteries. The dye makes it easier to see the blocked area. Then, an interventional cardiologist such as Dr. Sahgal carefully guides a thin tube called a catheter through the artery to the blocked area. Next, the surgeon passes a guide wire through the catheter to the blockage. The surgeon will push another catheter with a very small balloon on the end over the guide wire and into the blocked area. The balloon is then filled with air. This opens the blocked vessel and restores blood flow to the heart. "I really didn't know what to think," says John. "I was imagining all kinds of pain, with a wire running through my body. I hadn't had time to research it, and I didn't know where I was headed."
Helping Patients Feel Less Anxious
RBMC's Emergency Medical Technicians (EMT's) transported John from Old Bridge to Perth Amboy in an ambulance. "They talked to me, told me what to expect. They were very reassuring," says John. Upon arrival, John was met by nurse practitioner Kelly Lynch. "Kelly told me about each step of the angioplasty procedure. I felt more comfortable knowing what was ahead thanks to what she told me," says John. John was greeted by Dr. Sahgal in the cath lab. "I knew Dr. Sahgal because he had been treating my high blood pressure," says John. "Dr. Sahgal introduced me to the other members of the cath lab team, including Lisa Ringled, RN. Recognizing that I was nervous, Lisa made a point to put me at ease. She calmed me down and did everything she could for me." "By the time I met everyone," says John, "I knew I was in good hands." John awoke from his anesthesia with little recollection of the angioplasty. "It ended up to be an easy procedure," says John, looking back on it. "I really don't remember it, and I felt no pain. I know I spoke with Dr. Sahgal a few times during the procedure. I learned afterwards that you can't even feel the wire traveling through you."
A Skilled, Experienced Cardiac Cath Team
In performing an angioplasty, the wire can be inserted through the leg area into the groin, or through the patient's wrist. "While the radial approach through the wrist is more technically demanding because of the small size of the arm artery compared to the leg artery, it is associated with less bleeding and more patient comfort," says Dr. Sahgal, "yet the majority of procedures are still performed through the leg artery." For some patients, including John, performing the angioplasty through the leg is indicated. "We suspected that John would require angioplasty and perhaps even a stent to re-open his artery, which he did," says Dr. Sahgal. "Working through the leg enables the cath team to use a wider variety of tools, and also to ensure better blood supply during the procedure." John recovered from his procedure in the ICU at Perth Amboy. Tammy Smith, RN, checked on John very frequently and answered all of his questions and concerns. "I rested better thanks to all the ICU nurses," says John. "There was also Adrienne Dorcent, a young nurse just starting out, and Heike Jedrasik and Lisa. They all had great attitudes." "I had been to Raritan Bay's Old Bridge hospital many times," John says, "but never to Perth Amboy, and I certainly wasn't expecting to be there for a serious procedure. Both hospitals were really great and the staff at each made me feel at home."